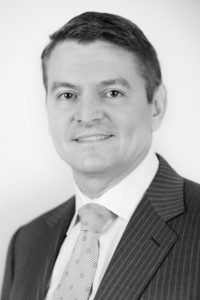 CEO & Chairman of the Board
Mr. Rob Fia was initially involved with Therma Bright Inc. (formerly, The Jenex Corporation) as an investor and now serves as CEO & Chairman of the Board of Directors. Mr. Fia has an extensive contact base in the investment community and the financial sector as well as knowledge of the TSX, TSXV and CSE listing processes and guideline requirements. Mr. Fia's 18 years' experience in the investment business has encompassed both equity research and corporate finance advice to early stage, promising companies. Over the past 10 years Mr. Fia has developed a career of working with early stage technology, medical device, mining and oil & gas companies and advising corporate executives on business matters dealing with corporate finance, strategy, expansion, mergers and acquisitions, concept creation, private equity, corporate development, and corporate governance.
Mr. Fia's transition to CEO of Therma Bright Inc. was only natural given his significant experience working with promising companies and with more than a year of product development at Therma Bright he has transitioned legacy technology that Therma Bright expects to position in the future into substantial revenue. Since taking over as CEO Mr. Fia has retooled the product line and morphed the technology from the legacy cold-sore application (InteceptCS™) from a single activation into a multi-use activation and advanced the predecessor insect bite device into a new thermal therapy insect bite product (TherOZap™). Under Mr. Fia's leadership the Company is currently developing a thermal therapy pain relief device that will incorporate medical cannabis or CBD from hemp in the form of a creams or gels.
Mr. Fia began his career as a technology analyst with a Toronto based investment bank in 1999 where several of his buy calls were involved in M&A transactions. In 2002 Mr. Fia created his own Limited Market Dealer company involved in financing and advising high growth companies primarily in oil and gas mining, alternative energy and technology. Mr. Fia currently acts as Co-Head Corporate Finance at Kingsdale Capital Markets.Mr. Fia received his B.Comm. (Honours) degree from the I.H. Asper School of Business at the University of Manitoba and holds the Chartered Financial Analyst designation.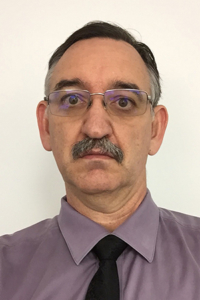 Mr. Victor Hugo is senior financial analyst at Marrelli Support Services Inc., providing CFO, accounting, regulatory compliance, and management advisory services to numerous issuers on the TSX, TSX Venture Exchange and other Canadian and US exchanges. Mr. Hugo is a CPA, CMA and holds a Bachelors of Commerce with Honours specializing in Accounting and Cost and Management Accounting from Potchefstroom University in South Africa. Mr. Hugo served as CFO for several TSX Venture Exchange companies. He has over 20 years' experience in a variety of industries including the mining and manufacturing sectors, with responsibility for accounting, budgeting and financial reporting.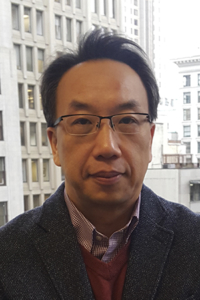 SPENCER SUNG BUM HUH, BEc.
Mr. Huh graduated from the Korea University in Seoul with a BEc. He is an experienced and proven financial professional with more than 25 years of financial and operational experience in Canada and Korea, and a track record of supporting ambitious growth plans. His expertise includes financial operations, strategy, performance management, and business planning for Korean and Canadian companies.
Mr. Huh began his career in 1993 as an investment advisor with Hanwha securities, second largest non-bank finance group in Korea. After immigrating to Canada in 2000, he served for 6 years as an investment advisor with BMO Nesbitt Burns in Toronto and subsequently he joined TD Canada Trust in Vancouver. Since 2012, Mr. Huh worked with numerous private and publicly listed companies in Korea and Canada, including mining, medical device, and high-tech companies. He has played an integral role in the establishment, acquisitions, and financing for these companies.